Beach & lagoon
Amidst a short trail in the green, , the beautiful beach of Levante can be reached in a minute from the campsite that is going to astonish you for its spaces and beautiful position: on one side you will see the historical center of Caorle, with the Madonna dell'Angelo in the foreground, on the other the estuary of Nicesolo channel and the marvelous laguna.

Our sandy beach is wholly free and unequipped, but walking a few steps towards the historical centre you will be able to rent sunbeds and beach umbrellas.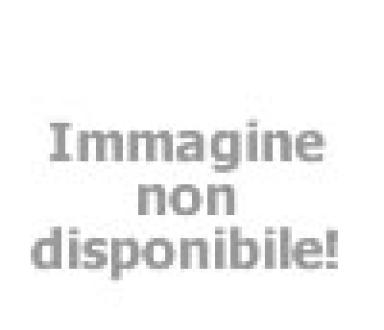 LAGUNA DI CAORLE
The campsite borders the valleys of the lagoon that because of their beauty undoubtedly represent a incredible natural heritage ch for the city of Caorle.
Among others, the American writer Ernest Hemingway, a huge hunting an fishing fan, fell in love with these places which became the setting of his book "Across the River and Into the Trees". 

Leaving the campsite by bicycle, the pedestrian-cycling track "Porto Falconera-Casoni" will allow you to cross the rear countryside in all safety and get to the beautiful Casoni island, where you can visit these typical wooden huts covered with marshy cane where Caorle fishermen spent the months dedicated to fishing.

Proceeding along the trail, you can reach Caorle city center in a short time flanking the farm Palangon.
We recommend to discover the beauty of the lagoon through a hike on board of "bragozzo Serenissima", that leaves twice a day near the camping. The bragozzo is a typical flat-bottomed wooden boat which can host around 15 people and it is ideal to navigate in low waters and thus to discover the most remote and fascinating corners of the lagoon. Information and bookings at the campsite reception.

Via dei Cacciatori, 28 30021 Caorle (Ve)
Tel.
+39 0421/210165
| Fax
+39 0421/217085
| E-mail:
info@campinglagunavillage.com
P.Iva 02291580260
Privacy Policy
GPS N 45° 36' 59,40" | E 12° 54' 22,41"
Credits TITANKA! Spa © 2018