Comments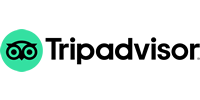 "Great location for the beach"
Camping Laguna Village is located 150mtrs from the beach. The amenities on the campsite are very good. Showers are hot and large. The restaurant is excellent serving a wide variety of cuisine at very good prices. The pizzas are especially good, all the staff are very friendly, most speak English and are helpful. You did need a bathing cap if you wish to use the pool. Nearly all the pitches have shade as there are a lot of pine trees, they are also better defined by hedges so you don't encroach on your neighbours. There is plenty of things to see and do in the area, a, daily markets, aqua parks etc. Venice is an hours drive, or you can go on the local buses which are excellent value. This is an ideal holiday site for families with small children who just want the sun, sea and sand. It is not ideal for teenagers! The only down side is the campsite has siesta between 1300-1500 so although you can still arrive and check in you cannot drive on or off the site.
Elaine H
- Holiday with friends
23-04-2015
Via dei Cacciatori, 28 30021 Caorle (Ve)
Tel.
+39 0421/210165
| Fax
+39 0421/217085
| E-mail:
info@campinglagunavillage.com
P.Iva 02291580260
Privacy Policy
GPS N 45° 36' 59,40" | E 12° 54' 22,41"
Credits TITANKA! Spa © 2018